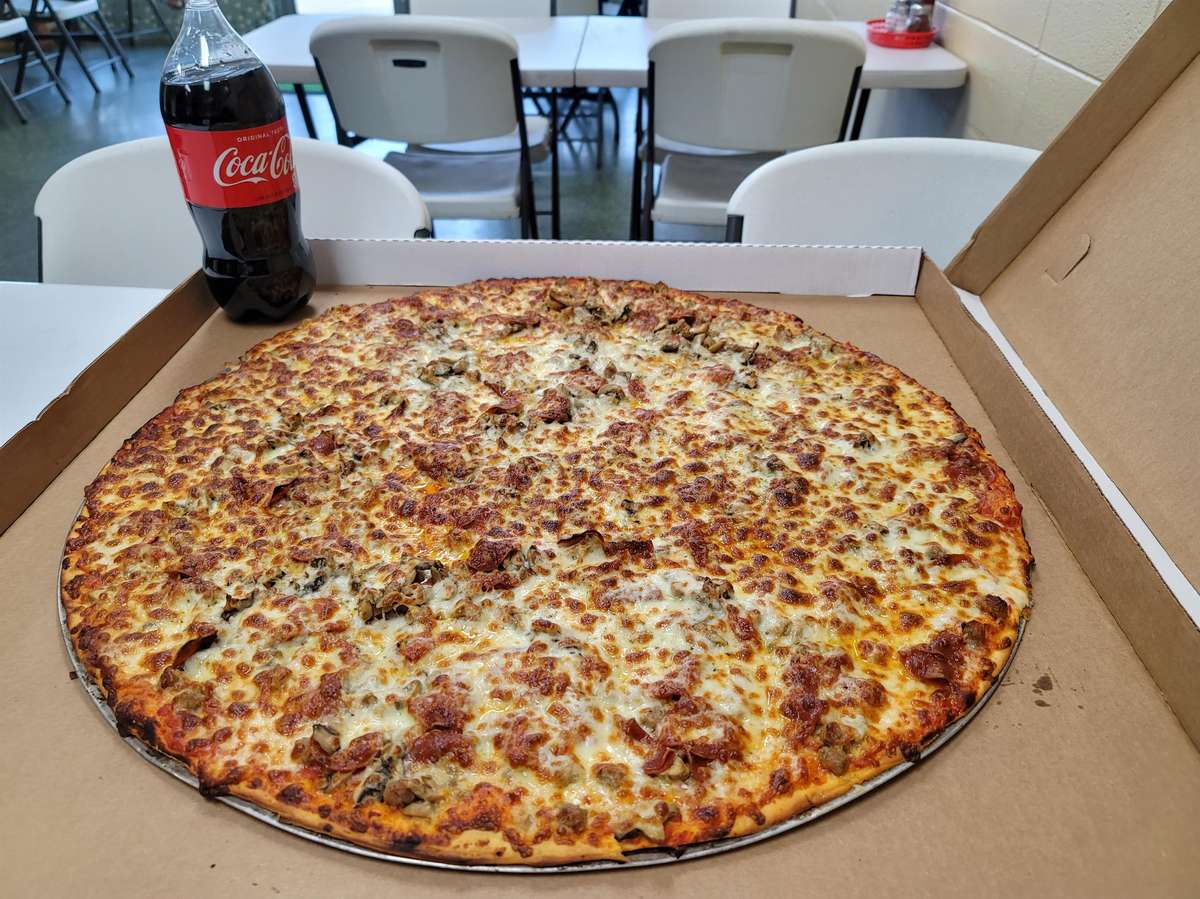 28-Inch Pizza Challenge
Rules:
2 contestants will have 45 minutes to consume a 28-inch pizza that will weigh approximately 11.5 lbs. and a 2 liter of coke.
Contestants choose 3 toppings, at least 2 must be meat choices, and the 3rd may be a vegetable or meat.
Once the contest begins contestants may not leave the table, this includes bathroom breaks, standing up, leaving the table for any reason, or you and/or your team will be disqualified.
All food and drink must be swallowed before time expires. Time begins on first bite or drink taken.
If any food or drink exits your body during the challenge, or after the challenge while still on the premises, you and/or your team will be disqualified.
Spectators are welcome, but any business operation disruption will result in you being asked to exit the premises. Example: occupying a table without ordering from menu, when paying customers need a place to sit.
If successful, the contestants will both receive a T-shirt with the Alvino's logo and $50 ($25 for each person) Alvino's gift cards, in addition to the challenge meal and 2L drink consumed, paid for by Alvino's Pizza.
If unsuccessful the contestants will pay for the meal and drink. Current price ($82.86) plus sales tax.
All contestants must be 18 years of age or older and consent to their picture being taken.
**Rules are subject to change at the discretion of Alvino's Management**